West Lake Estate
5 Bedrooms, 3 Bathrooms, Sleeps Up To 10
Location: Canandaigua , New York United States
Highlights: Finger Lakes vacation rental on Canandaigua Lake
Units Available: 1

Contact Information:
Phone: 213-591-1110


Request Information

View Location on Map

Print This Listing
















Open yourself up to the charm and history of Canandaigua, New York with a stay at the West Lake Estate. Located across the street from one of the famed Finger Lakes of Central New York, this vacation rental has been lovingly decorated in a traditional style. With six bedrooms and three and a half baths, this vacation home has room enough for everyone in your party to relax together. Private lake access and a shared dock are just across the street and a private tennis court makes doubles a breeze. With views of the lake and surrounding trees, this elegant vacation home is sure to make your visit to Canandaigua, New York a wonderful experience.

Situated across the road from the lake on a large, gently sloping lot with 19 acres of forest, this large vacation home features two levels of living space. With 5 bedrooms, plus a sleeping porch, three and a half baths, a large country kitchen, a beautiful living room with wood burning fireplace, and lake access, this vacation rental has everything you need for a spectacular vacation in Canandaigua, New York in the Finger Lakes. There is a boat launch 1/2 mile due south at Onaga Park, a public park for hiking, swimming, boat launch, BBQ's, and covered pavilions. West Lake Estate also has a mooring should you want to bring a boat to the property during your stay.

Country Kitchen
This lovely country kitchen is well equipped with everything you need to prepare delicious meals: refrigerator, oven and range, microwave, and dishwasher. The crisp white walls, cabinets and appliances are accented with red counters and tabletops for a quaint but sleek look. Brew a kettle of tea and sit down at the breakfast bar or the large wooden kitchen table, set for 10. There is also a breakfast bar that seats 3.

Living Room
The elegant living room features a lovely sitting area with a lovely chestnut brown sofa and two contrasting Captain's chairs arranged in front of the wood-burning fireplace. A second seating area occupies a nook surrounded by windows and is perfect for reading. The beautiful hard wood floors add class while the tasteful area rug warms the room.

Screened Porch
The screened front porch is the perfect place to relax and enjoy the night air and the view of the lake. Dry off after a dip in the nearby lake or sit with a cup of coffee or wine in one of the chairs. There is a second screened porch in the back of the house for quiet reading or napping on a day bed.

Bedroom 1
The beautiful bedroom features a single twin bed with a throw rug, and two windows with extra long curtains, bureau, and plenty of closet. This bedroom starts off the Pine Wood wing that houses 3 of the 5 bedrooms.

Bedroom 2
This bedroom features a white brass double bed, big windows, and pine wood walls, and lots of closet space.

Bedroom 3
This bedroom, perfect for children, features matching twin beds separated by a dresser, stained pine walls, and big, bright windows, and a huge closet with and without shelves.

Bedroom 4 Suite
The bedroom on the first floor features a luxurious queen-size bed and tasteful decorations that fit in with the period theme of the rest of the house. This bedroom has a full bath off of it, is right off the kitchen, and opens into the front porch, thereby creating a suite.

Bedroom 5
Upstairs, there is a beautiful bedroom which features a luxurious king-size bed and matching bedside tables and bureau in a rich dark wood. Hardwood floors, big beautiful windows, a television and VCR, and lovely lilac linens complete the room.


| | | |
| --- | --- | --- |
| Location: | • | Lake View |
| Bedrooms: | • | 5 bedrooms |
| Bathrooms: | • | 3 bathrooms |
| Amenities: | • | Air Conditioning , Heating , Water Front , Yard , Outdoor Furniture , Porch Furniture , Linens with Fee , Beach Towels , Towels Provided , Beach Chairs , Local Maps , Paper Towels , Alarm Clock , Restaurant Dining Guide , Toilet Paper , Queen Bed , King Bed , Ski In or Out , Toilet , Wood Floors , Double Bed , Twin or Single Bed |
| Car: | • | Car Necessary |
| Dining: | • | Dining Area , Dining Room |
| Entertainment: | • | Cable TV , VCR , TV |
| Kitchen: | • | Grill or BBQ , Microwave , Stove , Refrigerator , Blender , Iron , Ironing Board , Washing Machine , Clothes Dryer , Toaster , Coffee Maker , Dishwasher |
| Leisure Activities: | • | Shopping , Hiking |
| Living Room: | • | Fireplace |
| Local Activities: | • | Golf , Boating , Kayaking , Sailing , Biking , Fishing |
| Nearby Attraction or Facility: | • | Restaurants |
| Onsite Equipment: | • | Tennis |
| Outside: | • | Patio , Screened Porch or Lanai , Unscreened Porch or Lanai |
| Suitability: | • | Pet Friendly , No Smoking , Groups |
| Transportation: | • | Reserved Parking |
| Types of Vacations: | • | Family Friendly |
| | | | |
| --- | --- | --- | --- |
| Season | Dates | Nightly | Weekly |
| Pre Season | May 15 - June 22 | $550.00 | $1,800.00 |
| Peak Season | June 23 - Sept. 15 | $600.00 | $3400.00 |
| Post Season | Sept. 15 - Oct. 31 | $500.00 | $1,650.00 |
| Holiday rate | $600 /night | | |


Terms and Conditions
Cleaning Fee: $300.00
Linen charge, if guests do not bring own towels/linens: $ 75
Security Deposit (refundable): $1,500.00.
Holiday Rate: $600.00/Night for a 3 day holiday
Other Details
Units Available:
1
Check In Time:
4:00 PM
Check Out Time:
10:00 AM
Accepted payment methods:
Cash, Personal Check, Pay Pal, Wire Transfer, Other
Notes:
Chase or Bank of America direct deposit or internal transer available
With Canandaigua Lake at your disposal, and two porches from which to enjoy it, you may never want to leave West Lake Estate. But should you want to do some site seeing, the area around Canandaigua, New York has plenty to offer, including many wineries and The New York Wine & Culinary Center in the town of Canandaigua. Yummy small town restaurants serve some excellent fare, beautiful rolling hills surround the lake for spectacular views.
Contact Information:
Phone: 213-591-1110
westlakeestate@aol.com
Finger Lakes area is ranked first
Jim Stinson • Staff writer • August 7, 2009
The Finger Lakes region has been named the top lakeside retreat in the world by the editors of Shermans Travel, beating out contenders such as Lake Como in Italy and Lake Mead in Nevada.
Lake Kawaguchi in Japan was No. 2 and Lake Como was No. 3.
Shermans Travel LLC, a
Web site
founded in 2002, is a New York City review and rating agency.
The 11 Finger Lakes "are interspersed by pastoral landscapes of quaint waterfront villages and scenic vistas of gushing waterfalls and rocky gorges," the editors wrote of the 14-county region.
The award marks an effort by Finger Lakes officials to get the word out about the region. "To the rest of the world, it's still largely a secret," said Scott Butler, director of marketing for the Finger Lakes Tourism Alliance.
The alliance has spent the past year and a half talking to the media about the region's
assets
, and the world is taking notice, said Cindy Kimble, president of the Finger Lakes Tourism Alliance.
But what do the Finger Lakes have that makes them competitive with lakes in Italy and Japan?
For one, the 11 lakes were carved by glaciers, and the resulting beauty and 1,000 regional waterfalls attract hundreds of thousands of people annually, said Butler.
With the addition of dozens of wineries, tourists can visit the large region without feeling they are visiting an attractions-centered site, he said.
Shermans Travel is run by Jim Sherman, a former corporate manager at Time Inc., according to the company's Web site.
The company says its editors screen hundreds of travel deals each week, and publishes its picks in an e-newsletter that reaches more than 3.5 million subscribers weekly.
All information is kept in strictest confidence. Your personal infomation is used to provide information with the property owner and is not shared with any other party, nor used for any other purpose.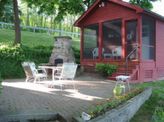 3 BR - 3 BA - SLEEPS UP TO 8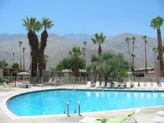 1 BR - 1 BA - SLEEPS UP TO 2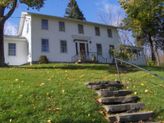 5 BR - 3 BA - SLEEPS UP TO 10